Ryen Reed is a Paralympic hopeful in the sport of Handcycling! When Ryen was a child, she was diagnosed with Spastic Diplegia, which is a form of Cerebral Palsy (CP). Doctors told her she would likely lose her ability to walk as she grew older. Despite her diagnosis, Ryen has always been a natural athlete, playing softball throughout her youth, competing in triathalons, ultimately landing on her passion and talent for hand-cycling . Having undergone more than 15 significant surgeries and extensive hospital stays, Ryen's resilience and relentlessness are immediately apparent. She currently trains and competes year-round as a hand cyclist, chasing her dream to compete in the 2021 Paralympics in Tokyo. Ryen's hope is to leverage her platform to inspire the next generation of disabled athletes and help change how society views people with disabilities.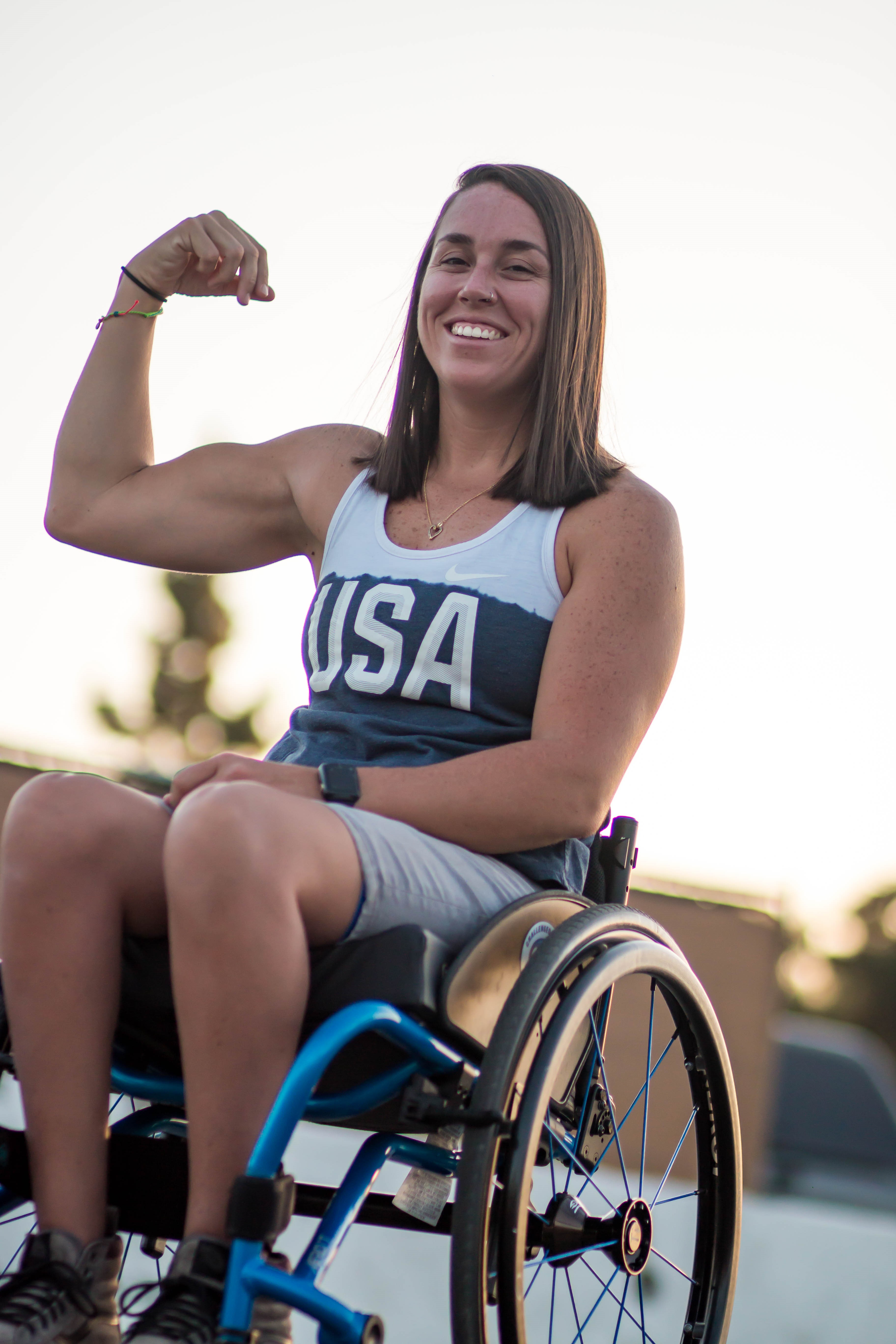 1.If you were to be "in your Element" what would you be doing?
Cycling with friends or training at the gym.
2.What are your top tips for building a strong immunity?
I drink apple cider vinegar every morning and do my best at sticking to the healthiest vegan diet I can. I have some cheat days, which involve plenty of vegan junk food, but I try to avoid it as much as I can, especially during my race season.
3.What or who is your inspiration?
Megan Rapinoe, my girlfriend Ryann Mason, and Paraathletes around the world.
4.What are you doing in life or in business to be an inspiration and/or role model to others?
I am currently training for the Paralympics and breaking down boundaries for the next generation of people with disabilities. I accomplish goals in training and racing that most abled bodied people don't even think of.
5.How has food/nutrition shaped your life?
I became vegan over five years ago to better my health for training and racing towards the Paralympics. I felt a huge difference and felt so much better within the first week. I now enjoy trying new foods that I would've never heard about and I love experiencing new restaurants. My body has never been healthier. It was one of the greatest decisions I've ever made.
6.What do you do when you have a craving for something that might not fit into your parameters of a "healthy lifestyle" or "good nutrition?"
I try to find a healthier option, such as a fruit or nut, that would cure the cravings.
7.What is your favorite Elemental Superfood Seedbar flavor?
8.What would a perfect day look like to you?
A day on the beach or around water somewhere, relaxing with friends or adventuring and eating all the food. My life revolves around food most of the time. I really enjoy being outside.
9.What inspired you to start your business? Or Why did you start it?
I started racing and competing to inspire the younger generation and to prove to the people telling me it's not possible or I'm not capable of accomplishing it that anything is possible.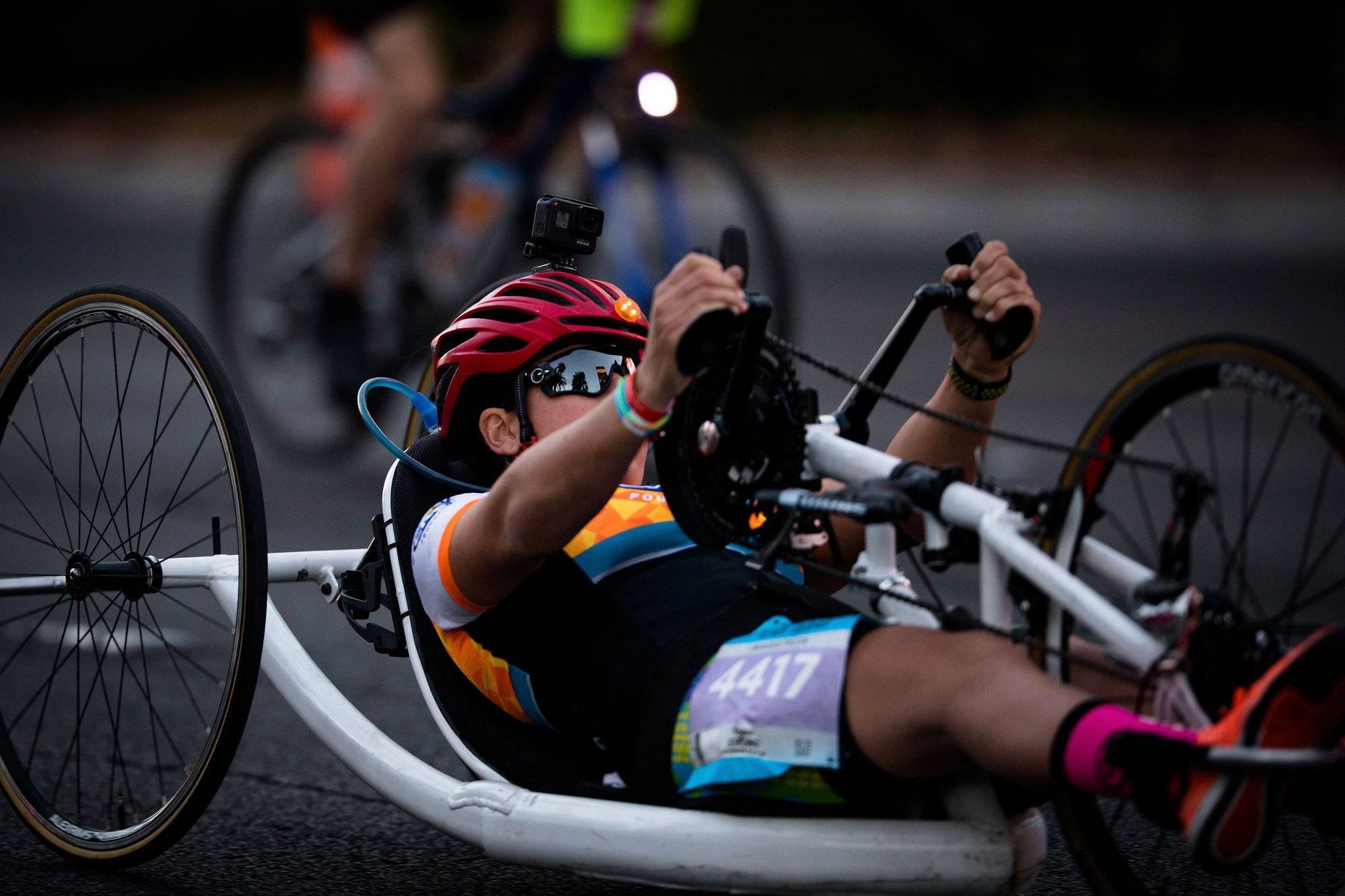 10.How do you balance your personal life with your professional life?
I try to get all my training done early in the day to have the rest of the day free to relax or spend time with friends and family. During race season I try to stay completely focused on training and racing, so my professional life overpowers my social/personal life.
11.When you "treat yourself" what would we catch you doing?
Eating all the junk food that I can eat!
12.What is one thing you want to be remembered for?
Inspiring others and changing the world in some sort of way. I also want to be remembered for the goals/dreams I have accomplished throughout my life.
13. What is your guilty pleasure?
Sweets and vegan junk food!
14.If you were to be on the cover of a magazine, which magazine would it be and why?
Sports Illustrated, hopefully someday, paving the way for the next generation while winning some pretty big races including the Paralympics. That's the dream.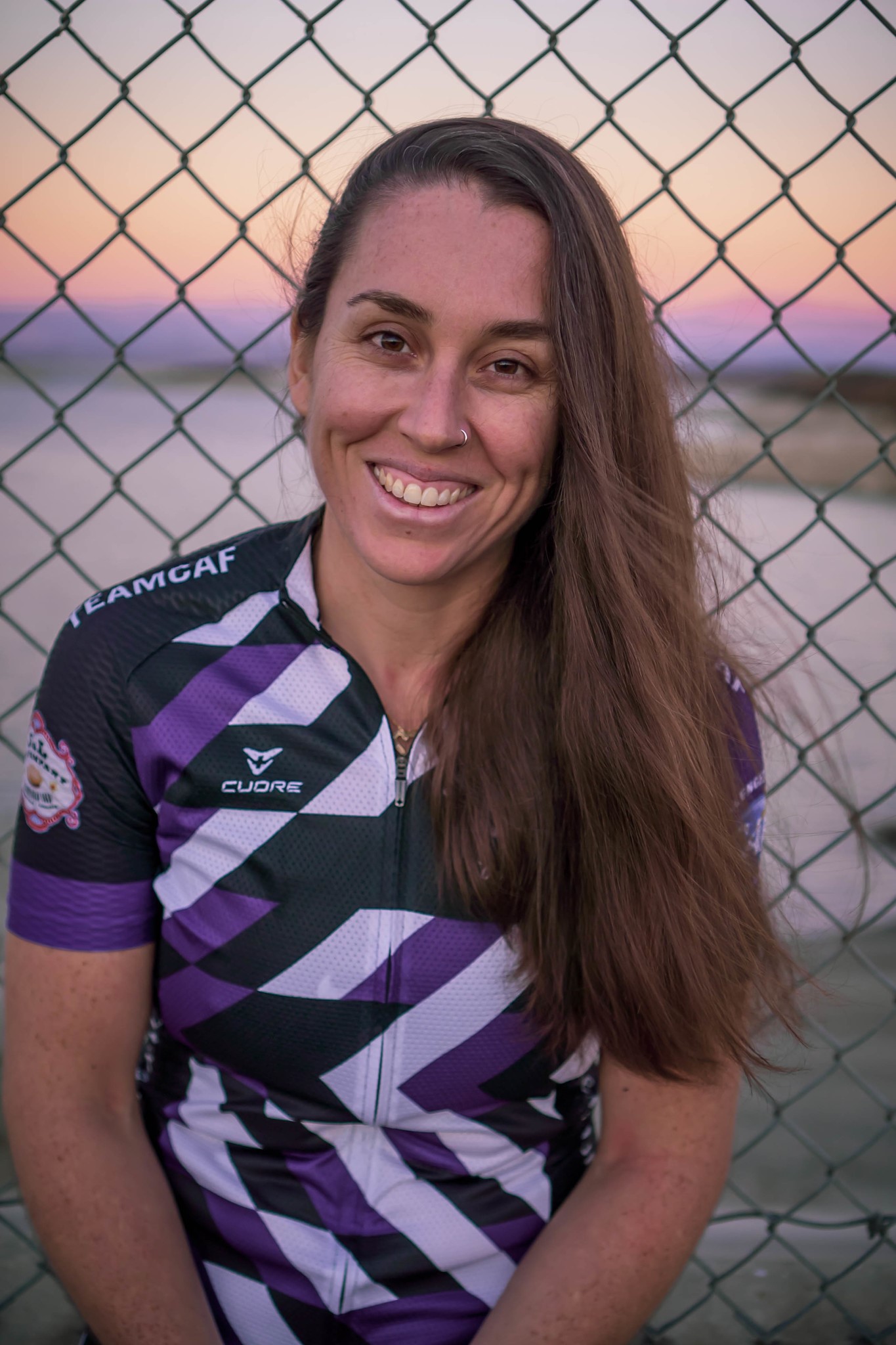 15.If you could give your younger self advice, what would you tell them?
Don't worry about what others think. Keep going after your dreams, don't take no as an answer, and never give up.
16.Do you have a mantra? Would you share it with us?
Never give up!
17.As you know, Elemental Superfood is passionate about Autism awareness and advocacy. Do you have a cause that you are passionate about?
Yes. Parasports, LGBTQ+ advocacy, and disability advocacy.
18.Take us through a typical day in your life.
I wake up around 4am to start training at the gym. I workout at the gym, doing some cardio, weight lifting, and stretching. Then I go home and eat breakfast and relax a little bit, while updating my website (https://ryenreed.com/)and social media platforms, before I get on my handcycle to ride either once or twice for 2-4 hours in my garage. When I'm all done with training and anything else I have to do for the day, I shower and have dinner before I go to bed and get ready for the next day.
19.How do you use social media for your business? Do you think it is vital in growing your business?
I use my social media platform to keep my friends, family, and followers up to date on my progress while training for the Paralympics. I also use my social media platform to educate and advocate for the disabled community. I think it is extremely vital in growing my platform because representation is so important. I grew up not knowing anyone with a disability and I think my life would have been so different if I had a mentor to look up to. I just hope to be there for someone else and help guide them to be successful in whatever they want to do. Ig: ryen_equalityorbust
20.If I knew nothing about your product or business, how would you describe it?
Parasport athletes are people that adapt to everything and anything and don't give up. They are some of the hardest working athletes you will ever meet.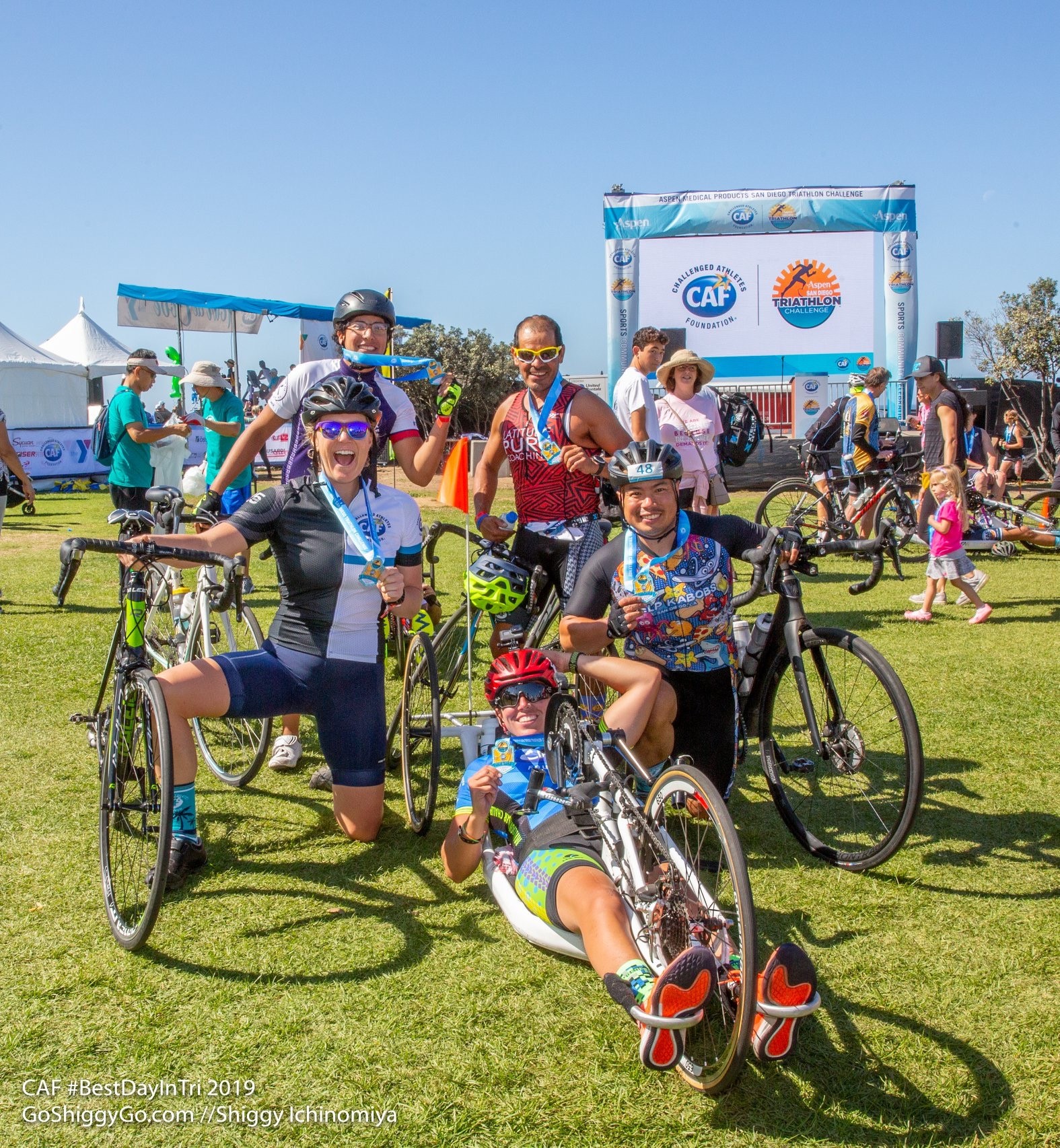 Ryen Reed is chasing her dreams to represent USA in the next Paralympic Games, Tokyo 2021. The games represent perseverance, determination, equality and representation and Ryen doesn't fall short in any! After having two terrifying accidents while training and living at the Olympic Training Center in Colorado (one being getting hit by an SUV while on her road bike) she has taken the postponement of the 2020 games to take her recovery and training to the next level! She isn't stopping at Tokyo 2021, she is looking forward to 2024 in Paris and 2028 in Los Angeles! If you would like to support Ryen and join her in her journey, please follow:
Instagram: @ryen_equalityorbust
Website: https://ryenreed.com/
GoFund Me: Ryen's Trek to Tokyo
Youtube: Ryen's Story